In today's outrageously competitive market, getting your brand noticed is more difficult than ever. And with social media now reigning as the world's premier advertising medium, there's an added layer of complexity.
But as they say – nothing's impossible. These social media business hacks will reassure you of that. By working through these tips, you can expand your clientele and set yourself up for a healthy social media boost sales.
Choose a channel that's appropriate to your audience

It's vital for every business to thoroughly define its target market. That can be difficult – but it's relatively easy to identify which social media channel will suit your audience.
Want to engage with young people? Snapchat is your friend. There are many reasons why it's perfect for young people, but basically, it's:
Far less time-consuming than other social media channels

Constantly wiping out and refreshing its content

Exclusive to mobile
Looking to establish a definitive brand aesthetic? Instagram will take care of anything visual. For business folks, LinkedIn's the kingpin.
Of course, there's Facebook, which you really need to be across, no matter who you are. YouTube is obviously video-oriented, but is best reserved for in-depth content that works as part of an ongoing campaign.
Twitter is best used for engaging and communicating with your customer base on a casual and service-focussed level, as we'll discuss next.
Engage with people on Twitter using the "search" function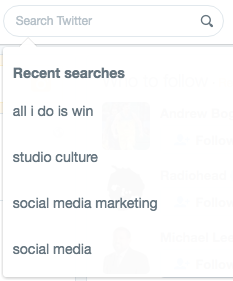 This is an extremely handy tool, if you know how to use it. If nailed, it can seriously build your customer base – but you have to approach it carefully.
Think of the one term that most obviously applies to your business. If you're in real estate, it's "real estate". If you sell light bulbs, try "light bulbs". You'll figure it out.
Using the search bar on Twitter's top right hand side, type that term in and search your little heart out. At first, you'll probably find a lot of spam, but chances are there'll be some potential customers out there who are looking for your product, or at least some general info. And you'll be right there for them when they do!
Approach people casually and coolly – remember, these are your potential customers. You don't want to bombard them with information, or make them feel like they're being spammed.
Check out a few examples of businesses winning the social media boost sales customer service game on Twitter.
Set up and optimise your LinkedIn profile

This is easily one of the most overlooked parts of setting up an online presence for businesses. In a couple of simple steps, you can optimise your company's LinkedIn page to increase brand noticeability and drive leads home.
Including in-demand keywords in the descriptions of your business and products is a surefire way to bolster searchability. Don't just blast out a generic description – inject some vitality into it, and make sure the keywords sit well within the copy and scan nicely.
You can also set up Showcase Pages for your products. This feature allows you to promote products and services individually, in a completely streamlined way. It's perfect for broadening your influence and noticeability online.
Advertise on Facebook and Instagram

Neither Facebook nor Instagram give preference to businesses that post organically anymore. Quite the opposite, really.
You might find some organic success here and there, but in reality, the days of uninterrupted reach are long gone. It's not exactly a money-based conspiracy – it's more that these platforms are now way more competitive spaces for every imaginable kind of content.
The best way to consistently reach the right customers is to create engaging ads based on relevant, sharable content. Advertising cleverly and creatively will make your brand and your product stand out. And there's quite a crowd to stand out from – up to 15,000 posts appear on an individual Facebook user's feed each day.
Verify your Facebook page and set up Instagram for business

The increasingly dog-eat-dog vibe of social media means that you need more credibility and relevance than ever – and that you need to display it as clearly as you can. This way, people will notice your credibility much more quickly, and they'll judge you more positively.
You can do this very easily by verifying your Facebook page and setting up your Instagram for business.
Facebook's grey verification badge is a vital add-on that, whether you like it or not, really solidifies brand reputation. And you don't need a huge amount of likes in order to get it.
It's as simple as:
For an hour of work, it's well worth it.
Instagram has also rolled out its business profile option, and this is another essential tool. With its contact button and business-oriented tools and analytics, it makes it easier for customers to get in touch with you and gauge what your business is all about.
They've developed a series of videos that guide you through the process. These are some great resources that clue you in on exactly how you should approach marketing on Instagram. Check out our recent article on Instagram's new Stories feature to see just how useful Instagram can be for businesses. Take advantage of social media boost sales.
___
About The Guest Author
Benjamin Marshall is a Social Media Consultant at Studio Culture, a website development and digital marketing agency that helps clients generate more returns online through services such as Brisbane social media.