What Can on Hold Messages Do for Your Business in Brisbane?
There are some key things that an On Hold Message can promote for your business:
Services that your customers don't always know you offer
New location? Make sure your customers know!
Promote your sales, specials and offers
New product to launch? Do it On Hold so they hear about it
On Hold Messages are the perfect medium for any business … You spend thousands getting the phone to ring, so don't drive customers to hang up with boredom or dreaded silence rather than a customised Message On Hold created specifically for your business. Make On Hold Messages work for your business by using Smart On Hold.
Why You Need Messages on Hold Brisbane
On-hold messaging plays a vital role in call retention. Every business values their customers, but it's not always possible for a customer service representative to respond to queries immediately. If callers are greeted by silence when put on hold, a large majority hang up within 60 seconds and many of those callers don't bother ringing back.
Companies should be aiming for short hold times, but there is potential to improve customer experience during those minutes and seconds. This is where our Message on Hold Brisbane service comes in. We can provide you with customised, targeted messaging that is informative and valuable to every one of your customers.
What makes Smart On Hold Messages the best option for your company?
We are based in Brisbane and have been providing focussed On Hold systems for our customers since 2003! We have crafted a range of guarantees with your business in mind!
Message On Hold Packages starting from as low as $9.97 per week
We offer a wide range of On Hold Message and On Hold Music packages to suit all businesses! Get professionally created Messages On Hold to enhance your business through a cost-effective marketing channel. Simply Call 07 3117 0700 or fill out our enquiry form to get a personalised package to suit your businesses On Hold Message needs.
Smart On Hold – What our Messages On Hold can do for Your business!
Looking for Messages on Hold in Sydney, Melbourne, Perth or anywhere else in Australia?
If you're looking for messages on hold outside of Brisbane, we service all of Australia! Whether you're looking for messages on hold in Sydney, Melbourne, Perth, Adelaide, Darwin (or any city in between), we're here to help you. Speak to the team to see how we can help grow your business with great messages or music on hold!
Messages On Hold for Multiple Locations
Want On Hold Messages for multiple locations? We offer great discounts! Talk to a member of the Smart On Hold team today for our competitive multi-site On Hold Message rates – the more sites, the better the packages we can customise for you!
A few words from our happy On Hold Message customers
Southside Friendly Dental Care

"We at SFDC are very happy with the services Smart on Hold provide. They are professional in their approach and very open to ideas and suggestions. We really appreciate the regular phone calls and emails to give us new information and allow us the opportunity to change some of our messages throughout the year. We would certainly recommend Smart on Hold for your phone messaging service."
– Amisha Shah, Director. Southside Friendly Dental Care
Queensland Appliances
"We have used Smart On Hold for over 6 years. Nathan and his team have always gone above and beyond our expectations. The service provided by their friendly and helpful staff have given us that edge over our competitors which has helped us maintain that level of professionalism at very affordable prices."
– Peter Batton, Director.
Southern Cross Group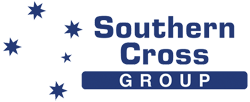 "Smart on Hold are always easy to deal with. They are efficient, precise and friendly when providing assistance and service and are reasonably priced. I'd highly recommend them to anyone looking for an on hold message provider."
– Ben Cooper, Marketing Manager. Southern Cross Group.
What are you waiting for? Get our Messages On Hold working for your business today!
We're so proud of what we do and know that our Message On Hold service will exceed your expectations with Smart On Hold that we guarantee it! Get Messages On Hold working for your business today – Guaranteed! Whether you live in Brisbane or any other city in Australia, we're here to help.