We all know that shopping online has become the easy solution to suit everyone's busy day to day lives. How is your business making sure that it has a piece of this ever growing pie?
NAB Online Retail Sales Index reports that "Online retail sales increase 12.4% to $19.3 Billion in March 2016" even though this is nowhere near traditional, bricks and mortar businesses, it has DOUBLED in the past year alone!
So armed with the details that people are spending so much time and money online, I would say it's a given, that your business needs to be found, easily and look better than ever online. No longer is it just about your sign outside your bricks and mortar business, your business cards and your premises. People want to go online – AND you need to be there!
How Can You Make Sure Your Business Is Seen Online?
Here at Smart On Hold we know that our customers "just google it", so this is why we had to work out how to be seen online, in the ever changing and large Google search engine.
Our solution: GET MORE REVIEWS, especially on Google, as we know it trusts itself more than any other search engine or business listing. This will in turn, help our SEO and therefore help our business be found by potential customers who are looking for Messages On Hold. So with reviews in mind, its interesting to read that statistics show "67% of consumers read up to 6 reviews online". With "90% of consumers that read favourable reviews online say that it confirmed their purchase decision".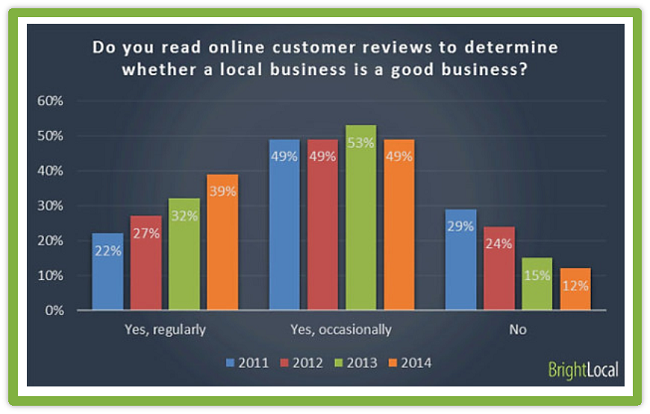 These are statistics taken from Reputation Loop, an online review platform – one that we started using in 2015 here at Smart On Hold and we now have over 100 reviews from our customers; it's getting our online reputation for 2016 looking pretty good, but we don't want to stop.
Want To Know Why We Choose Online Reputation Loop As Our Online Review Platform?
Reputation loop is an INDEPENDENT review system; so it's unbiased, it doesn't ask your customers to email you a review – it's so simple that a large majority of people you ask, will leave you a review.
Reputation loop can be connected to your Google Business Page; making your SEO and online appearance in Google improve, due to your positive reviews (once you get 5), not many other businesses are using this and we have no idea why.
Reputation loop plug in; this allows you to show these reviews you have gained on your website – we have over 100 now, in less than a year!! So when new or potential customers land on our home page, it's what they see.
So with a simple online solution already available AND the fact that 92% of consumers are reading online reviews … Why is your business not getting your online reputation sorted?
With 100 reviews from our customers, some shared, by themselves on our social media sites Facebook, Google+ and even Yelp. Here are all of our reviews: Smart On Hold – Online Reputation, we really want our customers to know how important online reviews can be for your business, we hope that you will look into getting your online reputation moving in the right direction – today!
If you want to get online reviews, ask Smart On Hold about how our review site can increase your online reputation and improve your relationship with your customers as well as your customer service.
1300 467 646
www.smartonhold.com.au/contact-us