Smart On Hold Can Help Your Business with Messages On Hold Melbourne
Your business will improve greatly with Smart On Hold. We provide you with quality messages on hold Melbourne designed for powerful results.
Why Invest In On Hold Messages?
The space messages on hold Melbourne and on hold music fill is one of the most useful and cost effective spaces your business has, yet most businesses are not making the most of it. The customer's time is precious, so why not give them the most of what your company can offer even when the customer is on hold?
With Smart On Hold, your customer can get quality on-hold messaging that can engage them and put them in a buying mood. You can include a number of things in your messages, such as:
Services the customer might not know you offer
New locations – let the customer know if you have moved to a new location in Melbourne
New specials – promote new specials and seasonal deals you may be offering
New products – promote a new product you are selling
We have a team of professionals that will expertly craft a collection of short messages that are informative, engaging and ultimately sell to your customer. This can generate more sales in your business, boost your brand and increase goodwill.
Why You Need Message On Hold Melbourne?
Our Messages on Hold Melbourne service is designed for businesses in a range of industries. We provide specific and valuable on-hold messaging services that your customers can rely upon to receive important information and offers.
On-hold messaging represents a great marketing opportunity for businesses. While every business wants calls to be answered promptly, the minutes and seconds your customers are on hold can be used to your advantage. Offer special deals, answer frequently asked questions or detail opening hours with our bespoke and relevant Messages on Hold Melbourne service.
Get Engaging Marketing Messages With Smart On Hold
Smart On Hold is a service that can benefit your business in a big way. We are not like our competitors, as we offer no lock-in contracts! Other benefits we include for you are:
A customer service team that cares; we help you use your On Hold Message package and updates by calling you every 8-10 weeks.
We guarantee the best produce, or you get your money back. Not only that, we'll double it
Our messages can be date-driven; you can request for date-driven messages such as Christmas and Easter specials, our technology will automatically turn them on and off without you having to lift a finger.
Our on hold messages for business packages start from as low as $9.97 a week! We have professionals voiceovers that can compose a collection of on hold messages that can engage the customer, an effective phone marketing at affordable price. 
We also provide music on hold, voicemail message, welcome messages, voicemail greetings, after hour message, menu prompts, and auto attendant. Where you can choose from a library filled with royalty free music with multiple genres of music to suit your target market. If you are interested to check our message on hold samples click here. 
We've been the leading name for on hold messaging service Melbourne since 2003. We can provide on hold music & on hold message system, that are informative, engaging and can be beneficial to your customer and your business.
Looking For On Hold Messages System Outside Melbourne? We Are Available In Other Areas
We provide messages on hold services everywhere in Australia. Whether you're in Adelaide, Perth, Darwin, Brisbane, Sydney, Gold Coast, Mackay, Sunshine Coast, Logan, we're here to help you. Please contact us for more information about our phone answering service Melbourne. Smart On Hold is always here to help, contact us at 07 3117 0700 for on hold message or on hold music for business.
Here are some testimonials from our happy On Hold Message customers around Australia:
Southern Cross Group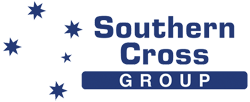 "Smart on Hold are always easy to deal with. They are efficient, precise and friendly when providing assistance and service and are reasonably priced. I'd highly recommend them to anyone looking for an on hold message provider."
– Ben Cooper, Marketing Manager. Southern Cross Group
Southside Friendly Dental Care

"We at SFDC are very happy with the services Smart on Hold provide. They are professional in their approach and very open to ideas and suggestions. We really appreciate the regular phone calls and emails to give us new information and allow us the opportunity to change some of our messages throughout the year. We would certainly recommend Smart on Hold for your phone messaging service."Messages On Hold Melbourne
– Amisha Shah, Director. Southside Friendly Dental Care
Ray White

"No need for those boring music on hold messages when you can have a SOH messages bring life to your company branding to life. Its another part of who you are & how your company is perceived, so well worth that extra measure to get the 'right' message out to the public, whom have gone to get in touch with you. Love that we can make the message streamlined and to the point."
– Tammy, Marketing Manager, Ray White.
Need messaging on hold for your Melbourne business?